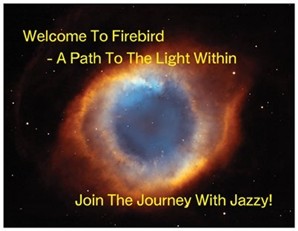 We are awakening as ONE
in the Age of Aquarius.
We already have the divine in ourselves.
Each and every one of us is a born healer.
Let your Inner Light shine!
1. STAY INDIVIDUAL 
Are you really happy with your present relationship?
If not, do not waste the rest of your life with your past.
Step forward for the future!
2. LOVE THY HOMELAND 
You will never be international unless you are national.
3. SEEDS 'N' ROOTS 
To Eat is To Live.
We have no ideological food restrictions.
Seeds, grains and roots
(=great resource of vital energy!)
are highly recommended.
"When you eat a lettuce leaf,
  it becomes a part of you.
  From then on it begins to experience."
                               - George Adamski
FOR FURTHER INFO 
Come and visit our priestess Jazzy in Yokohama.
Get in touch with her here.
Read Jazzy's Blog (updated everyday
since 2005, approx. 1.5 million page views).
http://d.hatena.ne.jp/jazzydays/
Follow Jazzy on Twitter.
https://twitter.com/jazzykeiko
個別の御相談につきましてはこちら
各種セミナー・レクチャーに
つきましてはこちらを御参照下さい。
2005年より毎日更新中のブログは
おかげさまをもちまして
3700回以上更新・153万アクセス突破中です。
https://jazzydays.hatenablog.com/
ツイッターも随時更新中です。
https://twitter.com/jazzykeiko